Events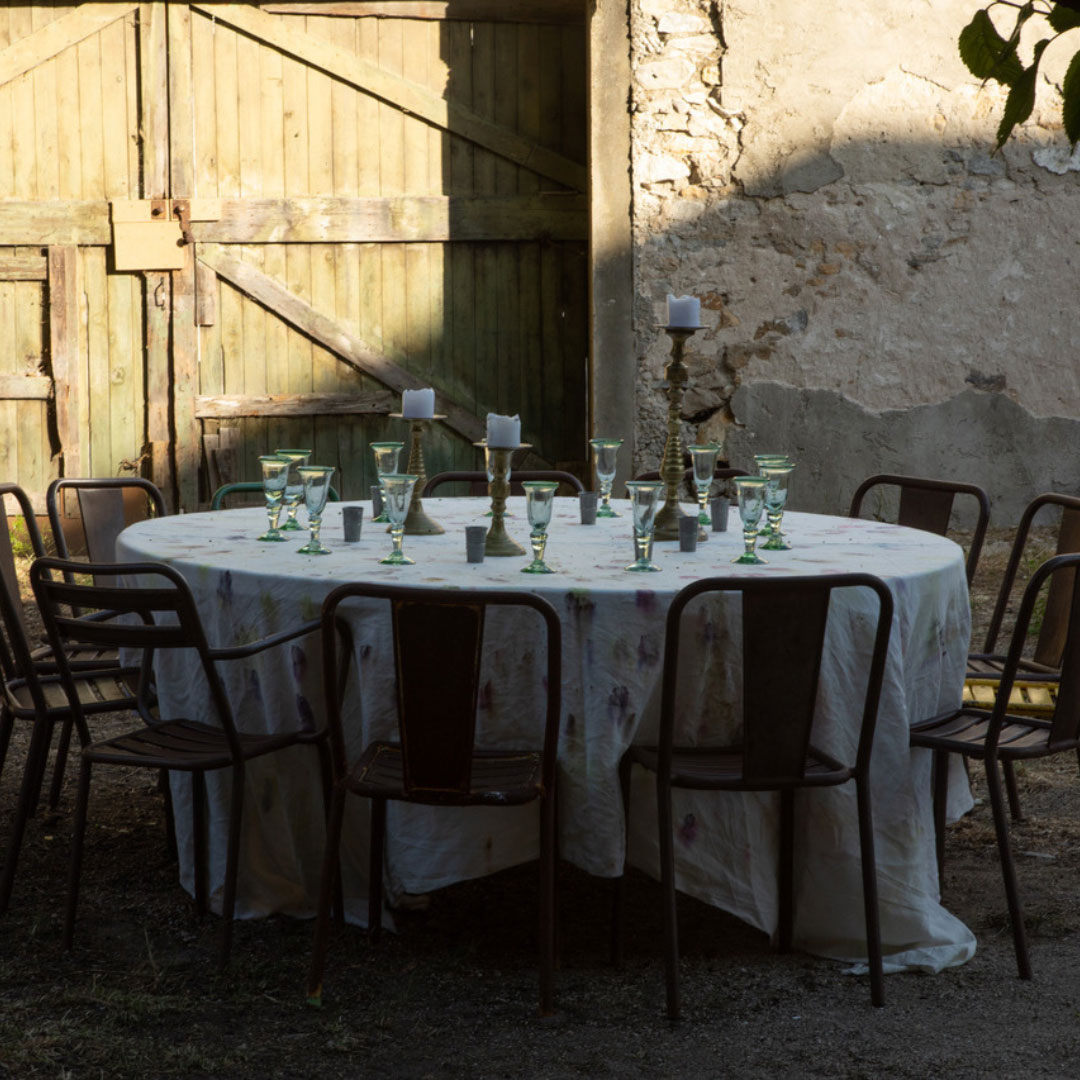 Ecofeminist Dinner Party: A Participatory Art Experience
15/06/2023 - From 19h00
Registration mandatory
The Ecofeminist Dinner Party series consist of a performative and participatory ritual grounded in personal stories with food serving as an entry point for sharing emotional narratives.

Created by Clémence Vazard, who wrote a research paper entitled "The Ecofeminist Dinner Party: A quest for the binding agent between feminism and ecology within participatory art practice" during her MA in Art and Science at Central Saint Martins in London.

In this unique experience, members and guests are asked to nominate a vegetarian ingredient they have a deep personal story with, as inspiration for the chef who will cook one tribute dish for each of these ingredients.

By sharing personal stories about food and memories over dinner, participants slowly build a deep connection with each other.

The foundation for the whole evening - the tablecloth - is eco-printed with local flowers and plants chosen for their queer symbolism such as Lavender, Pansy and Hyacinth. During dinner time, food is not always served on plates but placed in leaves or directly over the tablecloth and may leave colourful stains on it.

The used tablecloth is exhibited as a reminder of the performance, carrying emotions shared by the participants during the dinner. The installation includes a soundscape with layers of voices and shared stories recorded over dinner.

The Ecofeminist Dinner Parties series is a long-term project, designed to be replayed on spontaneous or long-planned occasions, evolving with experiences, locations and participants and multiplying its impact over time.

Hosted at The Nine in cooperation with that's what x said.

Only 13 spaces available. Ticket includes the 13 sharing plates and a special memento of the experience.
Please login to register
<< Back