Events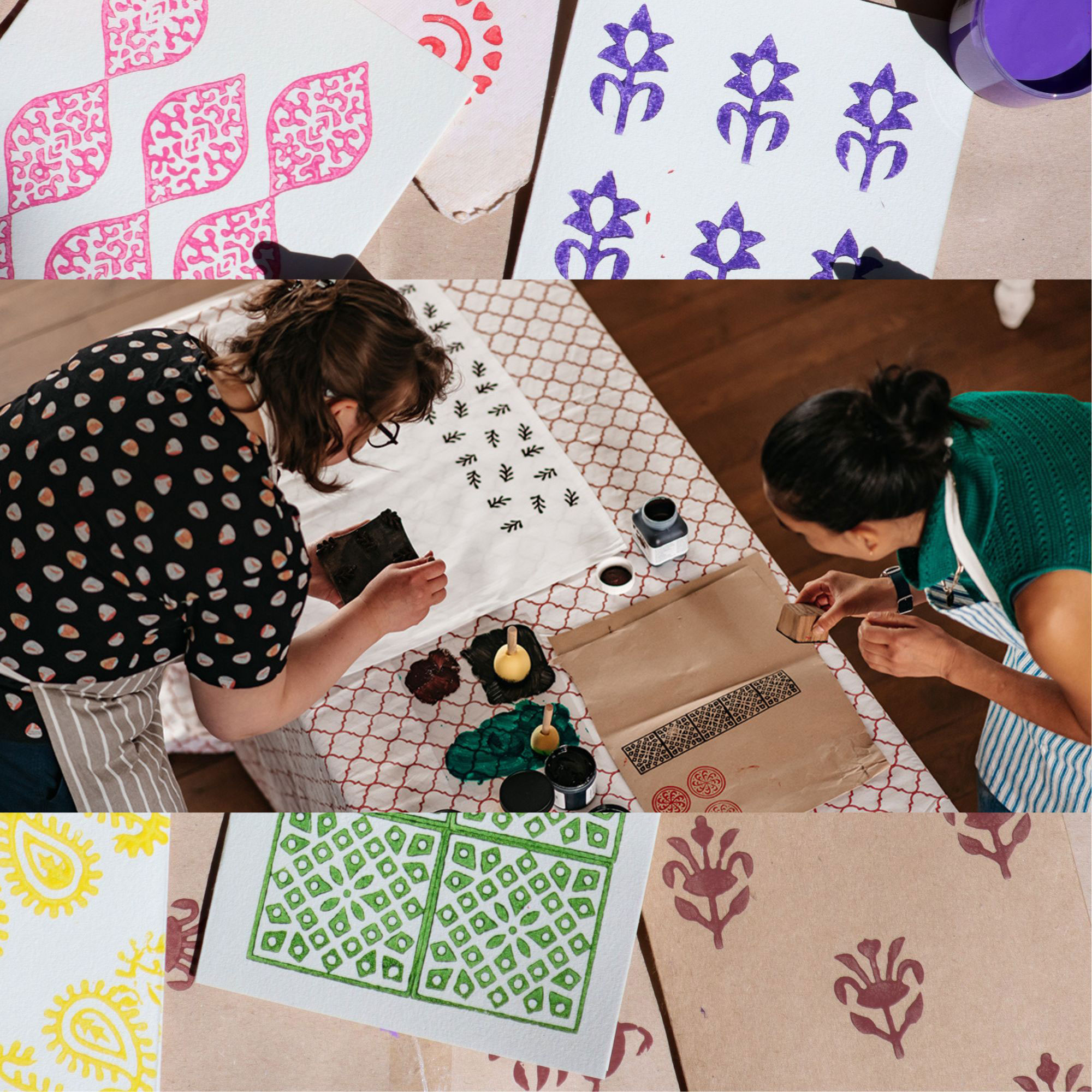 Block Printing Workshop with Indikon
13/12/2022 - From 19h30
Registration mandatory
Did you know that block printing dates back over 4000 years and is said to have its origins in China? Since at least the 16th century, India has been the global epicenter for hand block printing, where the craft is often passed down through generations.
Discover one of the oldest techniques of printing patterns on fabric with Radhika Singh, the founder of Indikon. You will learn about this ancient craft technique, experiment with colours and designs, and learn how to block print your own creations with hand carved wooden blocks!
Indikon is an ethically conscious textile brand that handcrafts textile accessories for you and your home. A tale of two cultures that is born out of living between two different parts of the world, Indikon brings together Indian craftsmanship with Greek aesthetics. Working with local artisans that have practiced their craft for generations, Indikon aims to create beautiful textiles telling the stories of the artisans and their craft.
The workshop includes :
Introduction to block printing
Block printing cards and envelopes
Block printing your own tea towel
Experiment with our newly introduced Christmas theme blocks and traditional Indian patterns
** All materials and aprons are included.
Members Only
Please login to register
<< Back