Events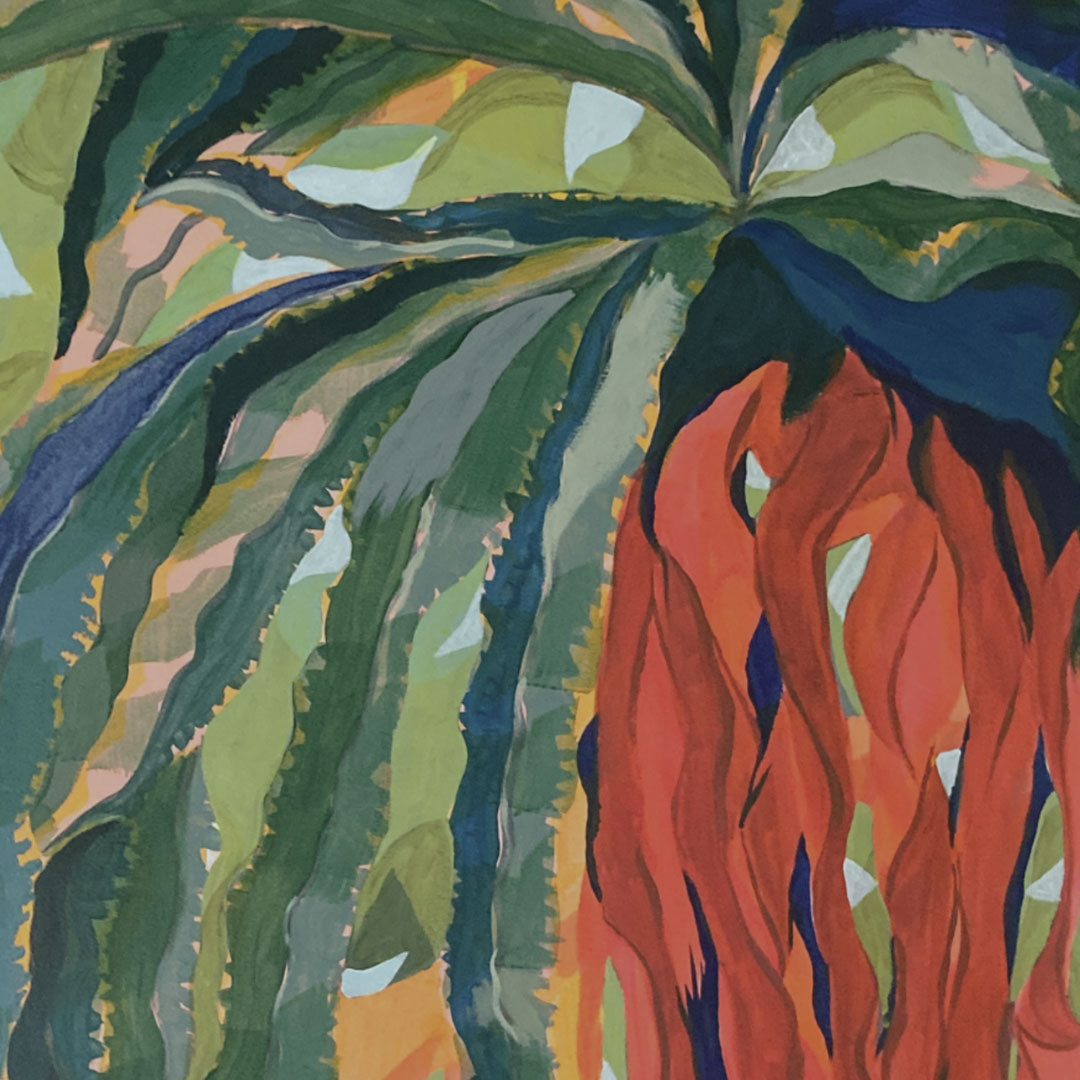 Fauvist Jungle Exhibition Vernissage
11/04/2023 - From 19h30
Registration mandatory
Members are welcome to the opening night of the Fauvist Jungle exhibition by artist Rose Fulbright.

Inspired by a family holiday to Malaysia and Singapore where Rose sketched the jungle from life, this collection is a celebration of the way nature is constantly taking over. In the jungle, things grow forwards continuously.

Rose is interested to bring this feeling into interiors with large-scale works and vibrant, unapologetic depictions of plants using colours inspired by the Fauvist movement, embracing a dream-like world where colour itself is energising and inspiring.

This collection comprises hung paintings in acrylic, along with hand-painted antique furniture sourced in Brussels, as well as wallpapers and furnishing fabrics featuring Rose's artwork.

ABOUT
Rose Fulbright is an artist and designer with a profound family history in the arts, her great-grandfather having been knighted for his services to architecture, and her grandmother Susan Williams-Ellis, one of the most influential British female designers of the 20th Century, having founded what is now Britain's largest ceramics brand, Portmeirion.

Rose has lived around the world, from China to Brussels, Paris to London. She was described by British Vogue as "The Girl Born to Design." and awarded "Beijing Outstanding Fashion Designer of the Year" in 2018.

Rose creates handcrafted applied arts collections that are elegant and joyous, unapologetically made to please, to energise interior spaces and the people experiencing them.

From exquisite surface pattern designs for artisanal products to paintings, painted furniture and interiors, her aim is to bring joy to the every day. Rose lives in Brussels with her husband and two sons.
Please login to register
<< Back