Events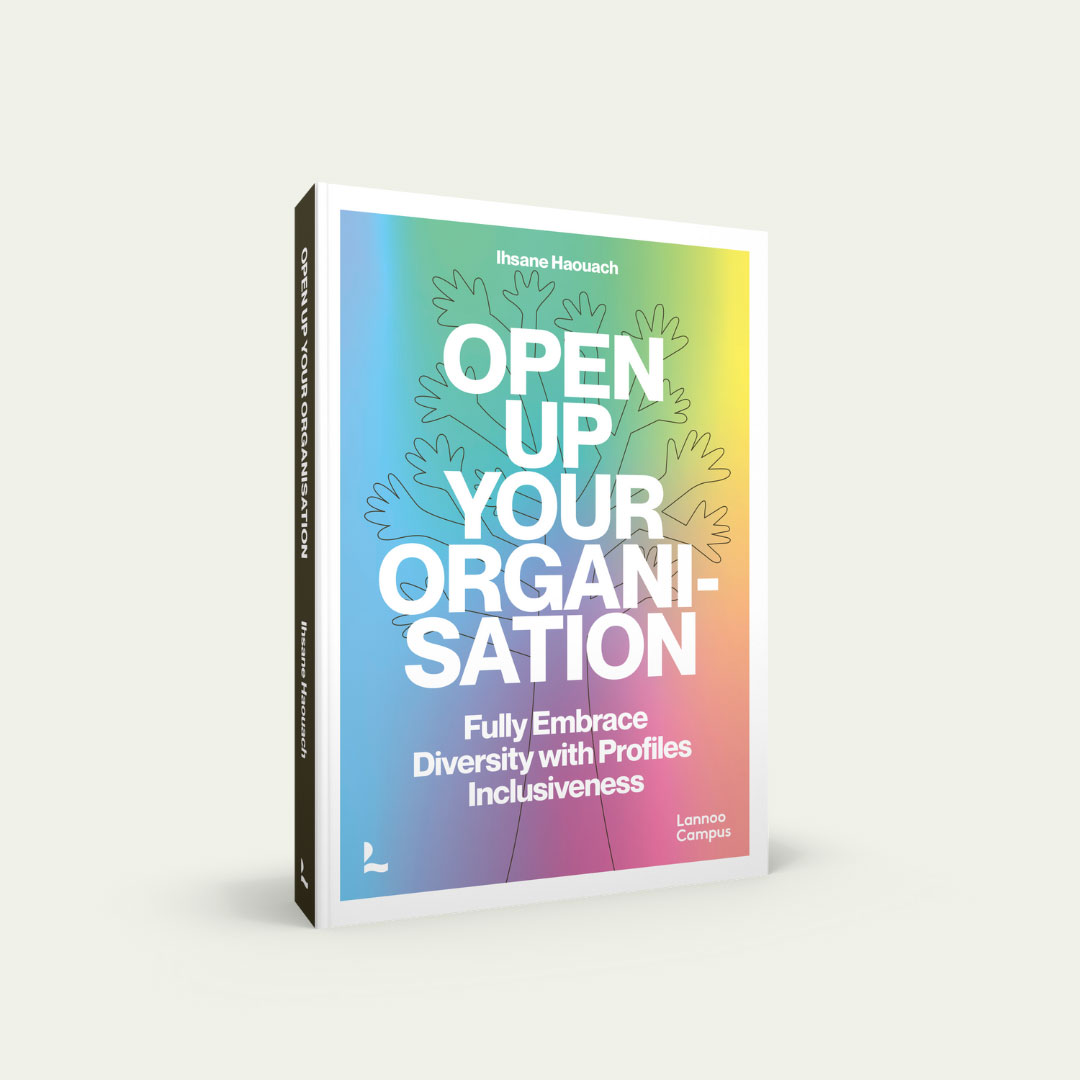 How to O.P.E.N Up Your Organisation: An Innovative and Inclusive Leadership Model
21/09/2023 - From 19h30
Registration mandatory
Diversity. Equality. Equity. Inclusion. Inclusiveness. From a "nice to have" to a "must-have", those topics are nowadays fashionable. If people seem convinced of their benefits, not everyone is aware of their full potential. Even then, the emphasis is on including "minorities" but what about the profiles?
Ihsane Haouach strives to achieve diversity that is not readily apparent at first glance. Using her experience in change management and societal challenges, she developed an innovative model for inclusive leadership.
Because her appearance does not satisfy everyone, she always decided that this would not define her. This is probably why she looks beyond appearances, and why over time she has developed a model to help you work together, no matter where you come from or where you're going.
Ihsane encourages people to be Open to other viewpoints; resolve difficulties with Patience; feel Empathy for stakeholders; and find a safe space to be Natural. O.P.E.N. for Openness, Patience, Empathy, Natural.
Through facts, illustrated concepts, and real-life examples, this session will help you assess your management style and confront your realities. You just need to register and participate with an open mind!
ABOUT
Ihsane Haouach, Social Entrepreneur, Author, Trainer, Speaker
Ihsane Haouach is a 38-year-old social entrepreneur, author, trainer, and speaker, dedicated to promoting equal and sustainable transitions. After graduating from Solvay Business School, she enrolled in the energy sector and was quickly identified as 'young leader of tomorrow.'
She began her career in finance and has managed a variety of missions, from commercial to process and project management and innovation to people management, both internationally and locally. After a decade of successful professional career, she quit a comfortable position to build bridges between the social and private sectors. She was also early involved in societal causes, focused on youth and women's education.
She co-founded TYN, Talented Youth Network, where she trained and inspired over 2200 youngsters in 8 years through self-confidence and citizenship involvement. Later, she was recruited to serve as a board member of the international organisation TeachforBelgium.
Haouach was selected as "Belgium's 40 under 40," a group of leaders under 40 identified for leading and shaping tomorrow's society. She was also awarded "Women100", elected "Future City Champion" by King Baudouin Foundation and nominated "Bruxelloise de l'année; by the label TPML.
As a consultant and trainer, she intervenes to improve organisations' societal impact. Her experience and skills from both the corporate and social sectors enable her to advise and train people with creative methods.
In her first book Open Up Your Organisation, she outlines an innovative and inclusive leadership model based on real-life examples.
Please login to register
<< Back