Events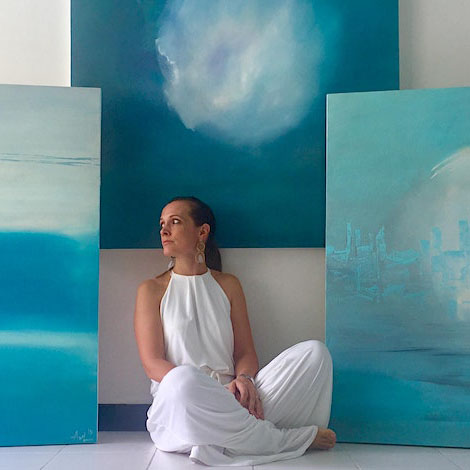 Infinite serenity by Alexandra Van Lierde
22/09/2023 - From 19h00

Alexandra Van Lierde, a Belgian artist based in Brussels, views art as an avenue for escaping the tumult of life and reconnecting with its essence. Her background in both literature and the arts has equipped her to teach art and French in international schools across Belgium and the Philippines. Painting has been an integral part of her life since her earliest memories, with over fifteen years of exhibitions and art sales under her belt.
Her artworks emanate serenity and vivacity, infused with light, color, and poetry. They offer a moment of respite, a chance to pause and breathe in a world that often rushes by. Art serves as a means to regain focus, rekindle direction, and rejuvenate energy.
Alexandra draws her primary inspiration from nature and light, particularly bodies of water, oceans, and skies. Anchored by her deep love for her family, nature, and art, Alexandra found the strength to heal and rebound. Her son's light is reflected in every of her paintings.
Her art takes you to open horizons, revealing stories of far-off lands, peaceful villages, and sailing ships. Those glowing circles in her work pull you in, surrounded by both strength and softness. Walking into her art is like stepping into the unknown and coming out changed.



https://www.facebook.com/AlexandraVanLierdeArt
https://www.instagram.com/alexandrartiste/
https://www.alexvanlierde.org/
Click here to register to this event
<< Back