Events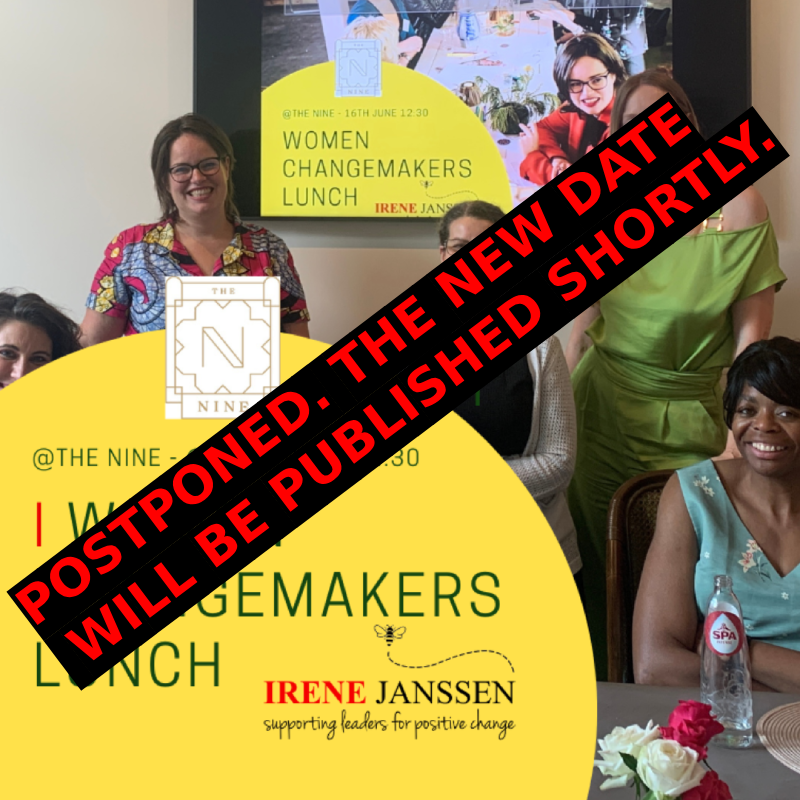 Women Changemakers Lunch with Irene Janssen
06/10/2023 - From 12h00 to 14h00 - Members Only

Something has to change, but how can you be that change in your own company or your organization as an employee, manager or executive? In this informal lunch you will connect with other women leaders who are or want to be changemakers in an authentic and effective way.
You will walk away with a better understanding of the 4 phases of change that you will encounter when leading for change. Moreover, you will get to do some exercises in a playful way to get a better understanding of how you can raise your executive presence and lead with purpose.
We have invited our member Irene Janssen to lead this event. Irene is a strategic communication advisor & leadership coach who helps leaders to be visible with their authentic story to create a movement for positive change. With her 3P method: PURPOSE, POWER and PLAY, she has helped thousands of leaders across the world achieve their goals.
As part of this offer, we will send you a few questions ahead of the event so that Irene can tailor the event to your needs and we can make sure you get the best out of this experience.
Only 10 spots available so sign up now!
Ticket: 79,00 euros includes a welcome drink, 2-course lunch (starter and main), water, and coffee. Please inform us of any allergies.
Click here to register to this event
<< Back