Events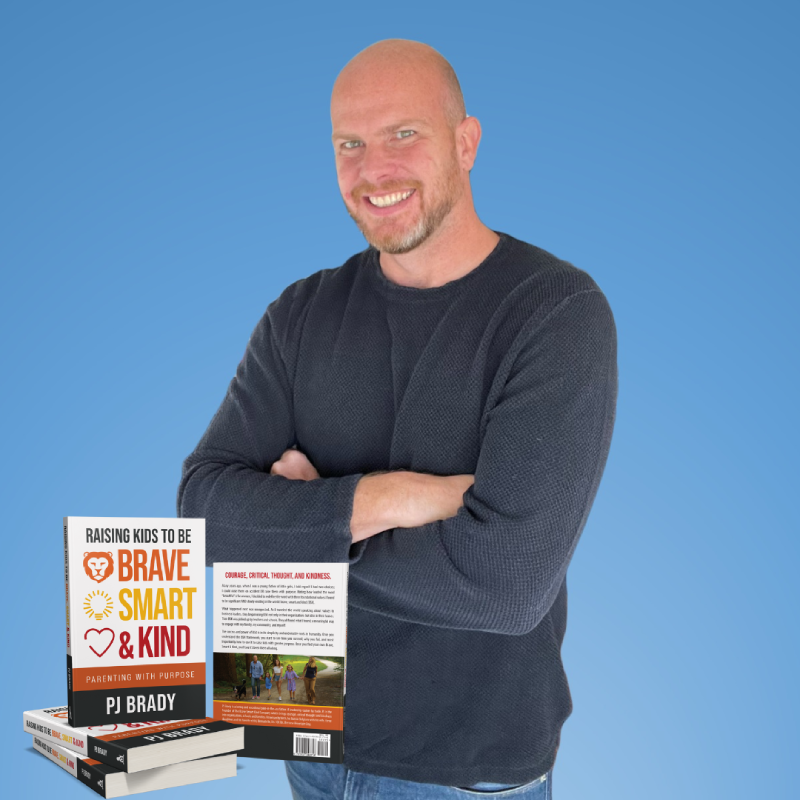 Parenting with Purpose: Raising Kids to Be Brave, Smart and Kind
10/10/2023 - From 19h30 - Members Only
Registration mandatory
Everyone has two choices; we can live on accident, or we can live with purpose.
Universally people use courage, critical thought and/or kindness to make choices. Sometimes that is why we succeed, and sometimes that is why we fail. The Brave Smart Kind Company helps people understand why they do what they do, to help them create and fulfil their own plans for success.
As a parent, PJ Brady is intentionally raising his daughters to understand the three foundational values of being brave, smart and kind. By understanding how we overcome, critically think, and treat other people and ourselves, we are able to provide a framework on how children make decisions and create context for conversations.
ABOUT
PJ Brady is a professional speaker and author. He has been entertaining and educating audiences since 1998 when he toured with the international musical and leadership organization, Up with People. After three years on the road performing and teaching on stage, and eleven years working with successful entrepreneurs, his true message wasn't discovered until he became a father.
He found exceptional similarities between what it takes to be a leader and what it takes to raise children with intention. It all comes down to our fundamental core values of courage, critical thought, and kindness; or for children, how to be brave, smart and kind. Knowing the fundamental values however is not enough. We need to know how to put those values into practice.
In 2017, PJ started The Brave Smart Kind Company, a learning organization that coaches leaders, teachers, parents and organizations to work towards their goals with greater purpose. PJ has spoken to and coached leaders at TEDx Brussels and TEDx Ghent, Ernst & Young, Entrepreneurs' Organization (EO), LinkedIn, Viking Ocean Cruises, etc. He is a professional speaker who has engaged audiences in 25 countries, speaking to thousands of people. In 2022 PJ published his first book, Raising Kids to be Brave, Smart and Kind.
PJ is American by birth, Belgian by marriage and Global by choice. He lives just outside of Brussels with his wife and three daughters.
Please login to register
<< Back