Events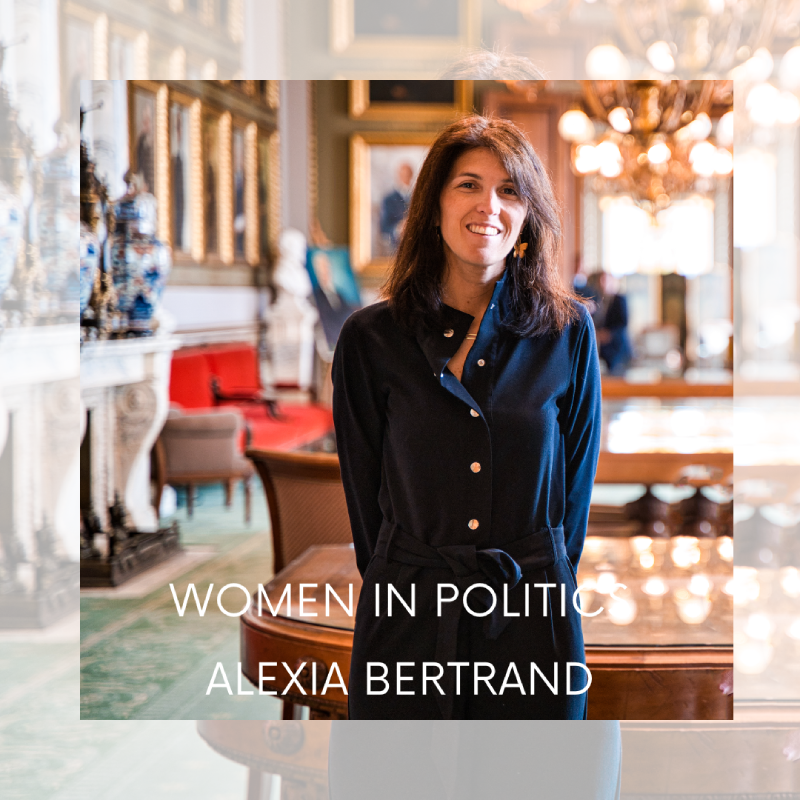 Women in Politics: In Conversation with Alexia Bertrand
17/10/2023 - From 19h30 - Members & Guests
Registration mandatory
We are excited to welcome Alexia Bertrand for an engaging and inspiring discussion with Pauline Dubois on being a high-profile woman in Belgian politics.
The Federal Secretary of State for Budget and Consumer Protection, Alexia Bertrand obtained her law degree at the UCL and then a Master of Laws at Harvard Law School. After a career as a lawyer in commercial and corporate law, she turned her expertise to politics. First as an advisor, then as head of cabinet in the Cabinet of Deputy Prime Minister and Minister of Foreign Affairs Didier Reynders, a position she held until June 2019. Thereafter, and until her appointment as Secretary of State, she also served in the Brussels-Capital Parliament. She is also a local councillor in Woluwe-Saint-Pierre.
Pauline Dubois is an entrepreneur, passionate for social impact and committed to improving the lives of others. Her first company addressed the needs of the ageing population. Her second company, Microsteps, unleashes the potential of employees in the work environment. Strong believer of the Wellbeing Economy, She volunteers in supporting the human capital's development in the Brussels' Réseau Entreprendre for startups facing challenges and as a volunteer board member in a food cooperation.
Please login to register
<< Back