Events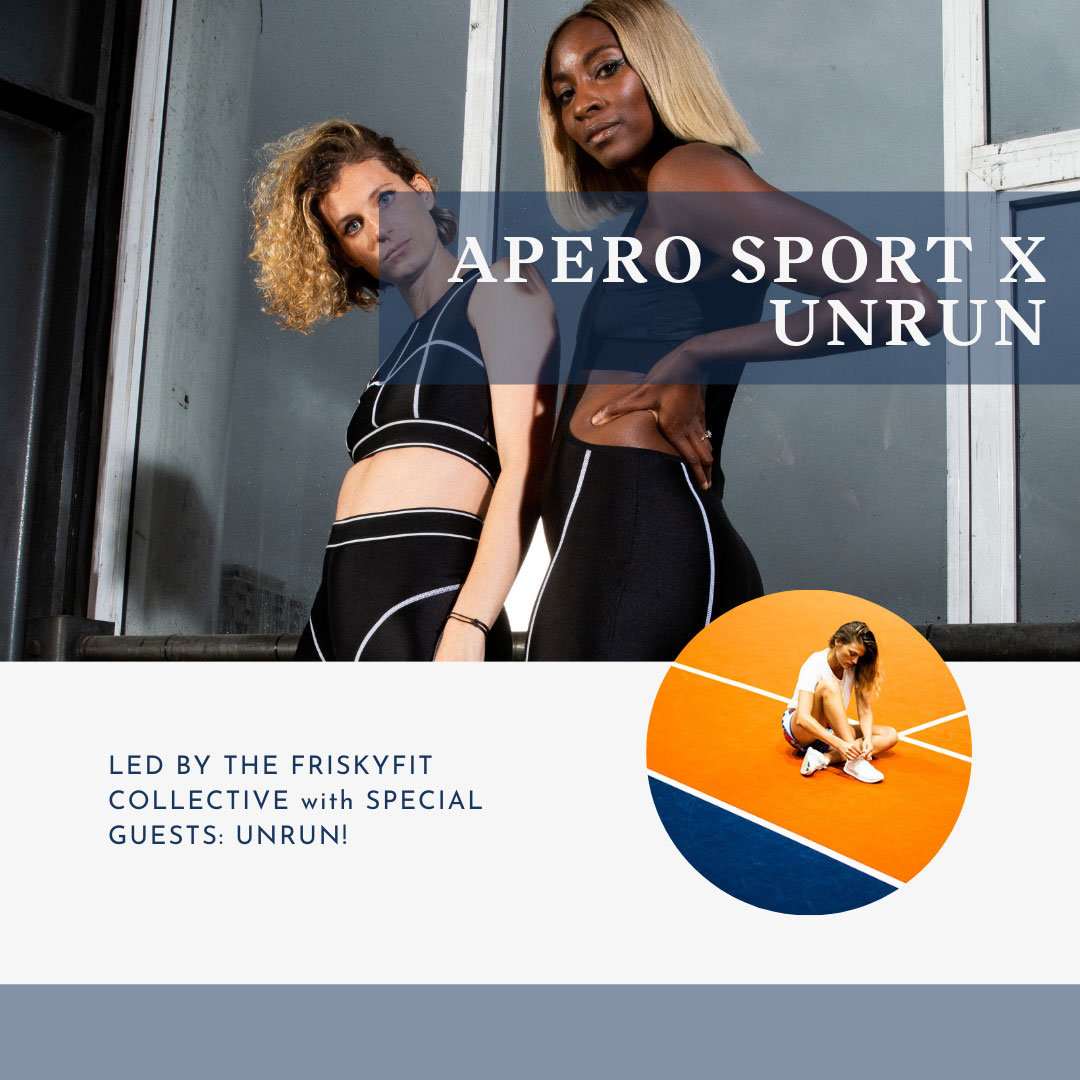 AperoSport x UNRUN
18/05/2022 - From 19h00 to 21h00
Registration mandatory
What's better than a female-friendly workout in the fresh outdoors? How about a workout that launches the newest high-end sustainable activewear, and finishes with aperitivo and a glass or two of wine ?
Led by trainer & founder Christina Draps of the Frisky Fit Collective, The Nine is here to get you moving, with the exclusive launch of AperoSport x UNRUN. We are excited to welcome Olivia Borlee and Elodie Ouedraogo as very special guests for the occasion.
Passionate about sport, Christina knows the best way to incorporate a healthy routine into your daily life; make it fun, make it dynamic, and enjoy some delicious food & wine afterwards.
And what better way to work out than in UNRUN4254, a high-end sustainable activewear brand, founded and designed by Olympic Champions with an eye for detail and an impeccable fit.
From a sweat at the gym to the drill of daily life, UNRUN is on a continuous quest to create the most versatile garments, withstanding every workout. Members will also get the chance to discover their new collection - on display at the clubhouse.
N.B. The sessions take place in the garden of The Nine – weather permitting. Members are asked to bring a yoga mat and note the workout starts at 19h. No other equipment needed. Towels and shower facilities are available in the clubhouse. Only 15 spaces available.
Please login to register
<< Back